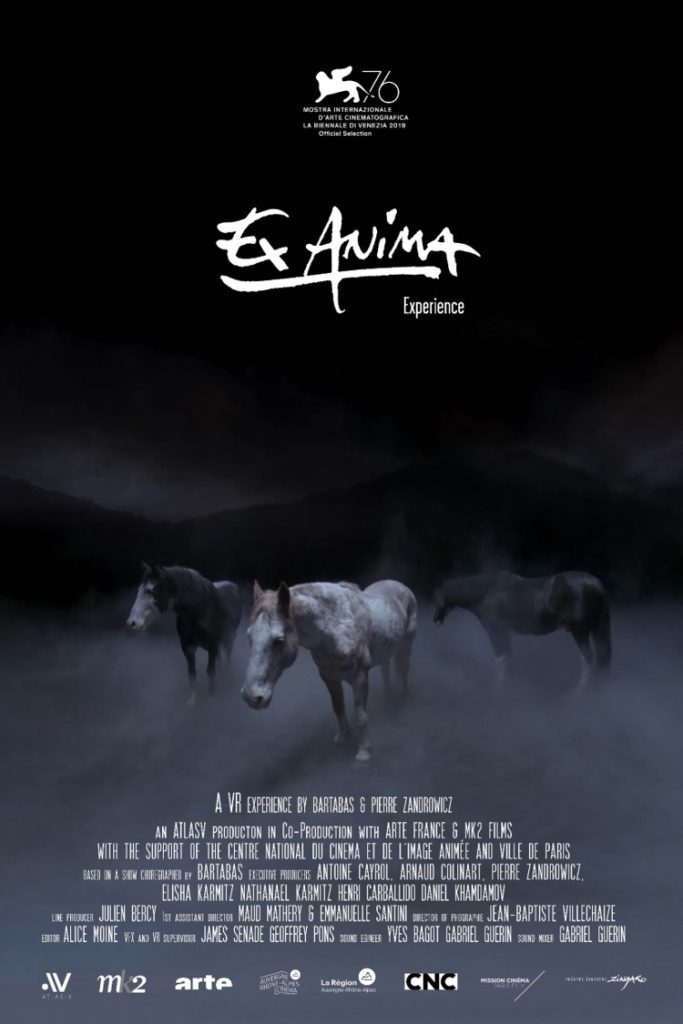 Audience members lived the "Ex Anima Experience" as it was presented at the Venice Film Festival in the "Virtual Reality" category. The VR film was co-directed by Bartabas and Pierre Zandrowicz and co-produced by Atlas V, Arte and mk2.
In this film, where horses are actors playing the History of their relationship with Humanity, Bartabas confides wanting "to share [his] child gaze with the viewer so that they can get as close as possible to the animal and his mystery".
The winners list of this 76th edition was well-filled (12 linear films and 15 interactive films were competing) and rewarded Céline Tricart's The Key with the Best Immersive VR work Award, Ricardo Laganaro's A Linha with the Best Virtual Reality Experience Award, and the Award for Best Virtual Reality Story went to Joel Kachi Benson's Daughters of Chibok.